Autel Commercial Truck Diagnostics
If you're looking for the full functionality to diagnose commercial vehicles, the MaxiSys MS909CV tablet is exactly what you need. This intelligent diagnostics and information system not only provides relevant repair fixes and cases from experienced industry experts but also offers step-by-step guidance to ensure that the repair is done correctly and efficiently.
Coverage from an F-150 to Freightliner
Bi-directional testing
Maintenance function capabilities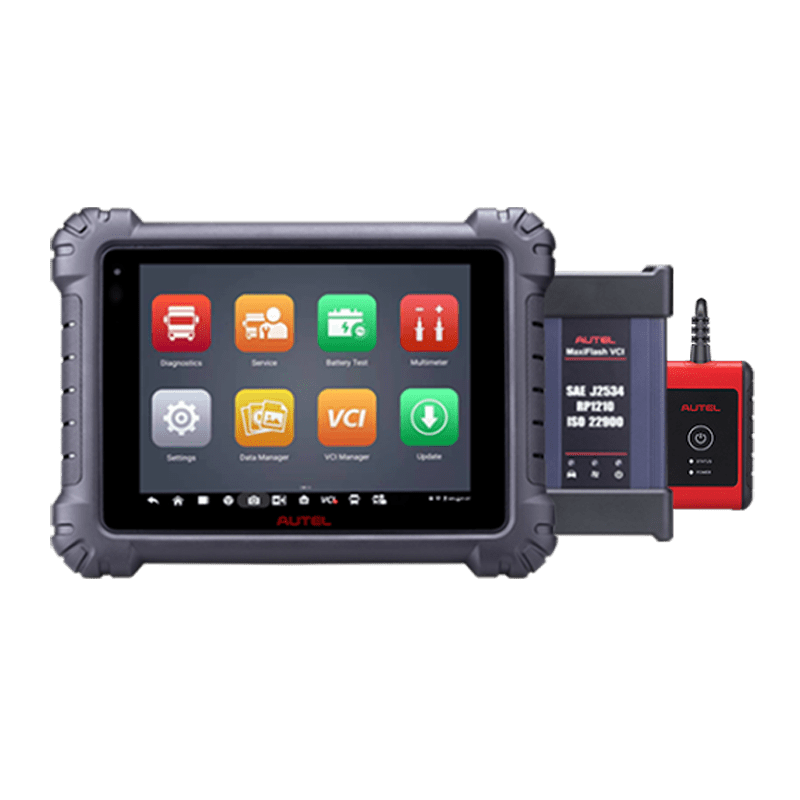 competitive product
comparison chart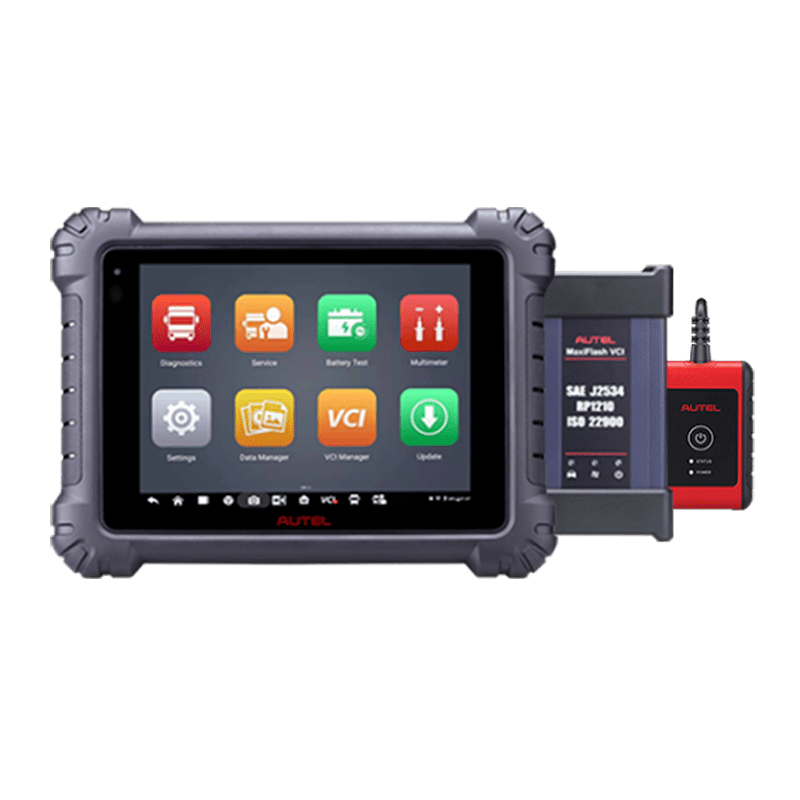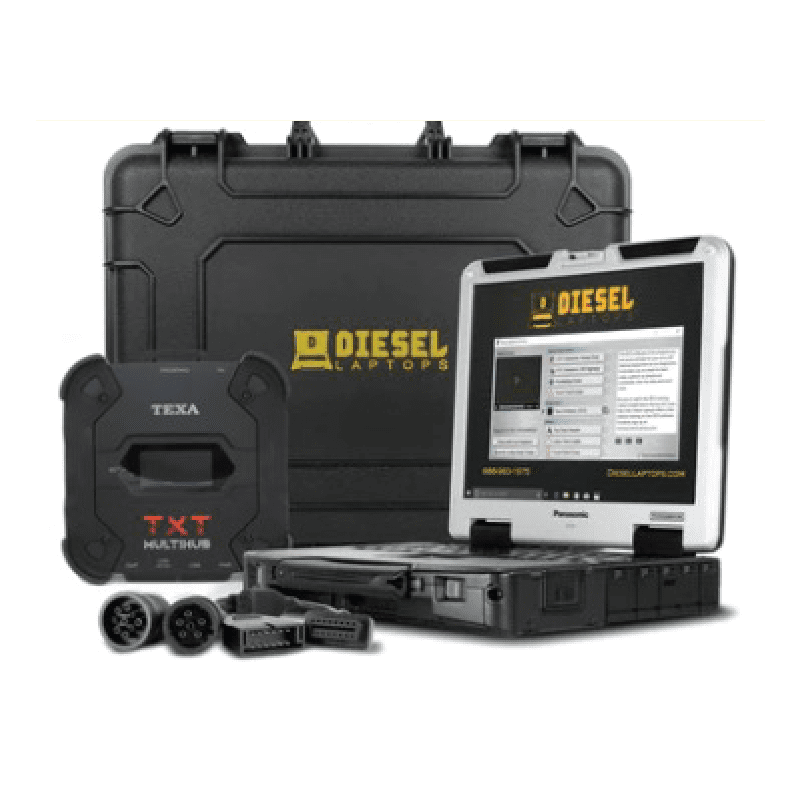 TEXA sold by Diesel Laptops
PRICE WITH HARDWARE
Laptop or Tablet, Interface Module, and Cabling
DIESEL LAPTOPS PRICE: $8,795
DIESEL LAPTOPS PRICE: $1,195
TROUBLESHOOTING AND
REPAIR INFORMATION
FULL FUNCTIONALITY WITH JALTEST INFO WEB – $995
WITH OHW +$400
BASIC COVERAGE FOR MOST POPULAR REPAIRS; STATIC CIRCUIT DIAGRAMS
INCLUDES CUMMINS, CAT,
JOHN DEERE & MORE!
REQUIRES UPGRADE
FOR $1,600
126+ BRANDS OF CLASS 2 THROUGH 8 TRUCKS
ALL MAKES AND MODELS
CLASS 2 THROUGH CLASS 6
FORD, GM, DODGE, and SPRINTER ONLY
BIDIRECTIONAL AND PROGRAMMABLE PARAMETER FUNCTIONALITY
OVER 2,000 BIDIRECTIONAL AND PROGRAMMABLE PARAMETER FUNCTIONS ON ALL BRANDS
MOST FUNCTIONS AVAILABLE; LIMITED ON SOME BRANDS
RUGGED ANDROID TABLET
AND RP1210 VCI
REFURBISHED 10-YEAR-OLD PANASONIC CF-31
LIFETIME WARRANTY
with Total Care Program software updates
1-YEAR AFTERMARKET WARRANTY
WATCH THE
MAXISYS 909CV
IN ACTION
The MaxiSys MS908CV Heavy Duty Scan Tool is the perfect solution for independent repair shops, fleets, and all-makes dealer repair operations. This comprehensive All Makes Dealer Level Diagnostic Tool covers hundreds of brands of medium and heavy-duty trucks for North American, European, and Asian applications. The MaxiSys MS908CV offers the biggest bang for the buck amongst all scan tool competitors.
View codes, including actual OEM flash codes
Access built-in troubleshooting
Bi-directional testing
WATCH THE
MAXISYS 908CV
IN ACTION
partner with a company that cares about your success!
Triad's Single Source Solution complete with tailored training and ongoing support will ensure more uptime on your vehicles and equipment.