Whether you're a small company that needs to move large quantities of lumber or a large corporation that needs to transport heavy machinery, quality forklifts can help you move your product faster and more efficiently.
Toyota and Caterpillar have been at the forefront of material handling equipment for decades and are still pushing the boundaries of what's possible. So, Triad Diagnostic Solutions is here to help you choose a forklift that works better for you.
Why Choosing the Right Forklift Matters
You don't want to waste your time or money on a forklift brand that's not right for your business. But, you also need a machine with enough power to get the job done. If you're not using the correct forklift for your business, you risk the reputation of your company and employees.
Toyota Forklifts
Toyota is a company that's been around for decades, crafting a reputation for making a full range of forklift trucks built to last. They're a forklift brand known for producing a wide range of powerful and efficient forklifts, making them an excellent choice for businesses needing a solid machine. Additionally, many of Toyota's forklifts meet the needs of large warehouses and small businesses, making them a popular option.
Furthermore, they have an excellent reputation for handling various tasks without breaking them down, even if you put them through the wringer. They're also easy to operate, making them ideal choices for people new to forklift use.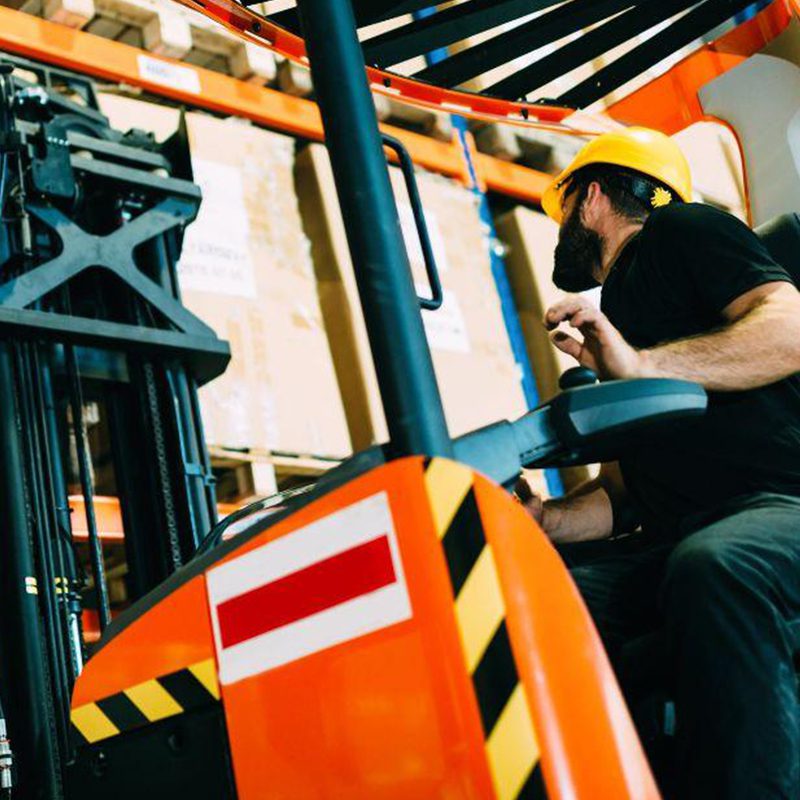 Caterpillar Forklifts
Caterpillar forklifts have been around since 1992, making them another established name in the business.
These forklifts are made by Mitsubishi Caterpillar Forklifts, Inc. – a conglomerate of multinational companies formed due to a joint venture between Mitsubishi Heavy Industries (MHI) and Caterpillar Industrial Inc. to manufacture and market a full range of forklift trucks. CAT Lift Trucks, Mitsubishi Forklift Trucks, and Jungheinrich warehouse products are manufactured and distributed by the group to the material handling industry. In fact, CAT machines are so popular, that nearly every off-highway construction company uses them.
The Mitsubishi Caterpillar forklift series includes pneumatic wheel loaders with internal combustion engines and pneumatic wheel lifts with electric counterweights, with load capabilities ranging from 2,500 to 36,000 lbs. In addition, CAT forklifts provide the material handling solutions you expect, focusing on quality, dependability, and customer service.
Pros and Cons
There are some essential differences between the Toyota and Caterpillar forklifts. But, first, let's look at some of the pros and cons of each.
Toyota
Toyota forklifts are known for their reliability and durability. They're also known for their high operating speeds and ease of maintenance, making them ideal for warehouse management and large construction sites. Additionally, these machines can easily lift heavy loads, making it an excellent choice for industrial use.
Toyota crafts each machine to last, which means you'll be able to use them for years if they're well taken care of. In addition, they are easy to operate and tend to be maintenance-friendly — Meaning you won't need any special tools or warehouse equipment to maintain them. They also come with a warranty that covers parts replacement during normal wear and tears as well as accidents or other damage caused by misuse or negligence on your part.
However, there are some disadvantages to using a Toyota forklift. For example, they are not as powerful as CAT models when lifting heavy objects over long distances. If you need more power to lift pots of molten steel or move large pieces of lumber around your building site, you might want to consider a Caterpillar forklift instead!
Caterpillar
Caterpillar forklifts are more powerful than their Toyota counterparts, so you can lift more weight. This may be an incentive for those working in shipping or rail yards or even large manufacturing warehouses.
The Caterpillar is also easier to operate than the Toyota model. You don't have to keep track of many buttons or switches on the dashboard. Just make sure to put your foot on the brake pedal before pulling yourself into position! This makes it much easier to start and keep moving in any direction.
The biggest drawback to using a Caterpillar is that it doesn't have as many options as its Toyota counterpart. For example, you won't find features like the automatic steering wheel or power steering here, so if you need something more advanced than this machine can offer, it might not be suitable for you!
Other Factors to Consider
When it comes to electric forklifts, there are a few factors that you should consider.
Capacity
The first thing to consider is what type of work you're doing. You will want to ensure that your forklift has enough weight capacity to lift whatever is needed at any given time without putting strain on itself or its components.
Toyota has a lower capacity than Caterpillar. This means they are better suited for smaller warehouses. However, if your business needs a lot of lifting capacity, then a Caterpillar forklift might be better for your business.
Performance
Caterpillar has a higher performance rating than Toyota. This is because they have more power and can carry more weight.
The Toyota forklift has a much lower horsepower and top speed than the Caterpillar forklift. But it also weighs less and can be used in smaller, more challenging environments. On the other hand, the Caterpillar forklift has more torque at higher RPMs for lifting heavier loads, but it's also louder and more expensive to operate.
Price
Another thing to consider is how much money you have available for buying new equipment for your company. For example, Caterpillar forklifts tend to be more expensive than Toyota ones. This is because of their higher quality and better construction.
On the other hand, Toyota forklifts are known for being reliable and easy to maintain, but they're still known for being expensive. As a result, they're usually out of the price range of small businesses that need a lot of lift capacity. However, there are some smaller models available in between the bigger ones.
If money isn't an issue, go with whichever electric forklift suits your needs most—you can always upgrade later!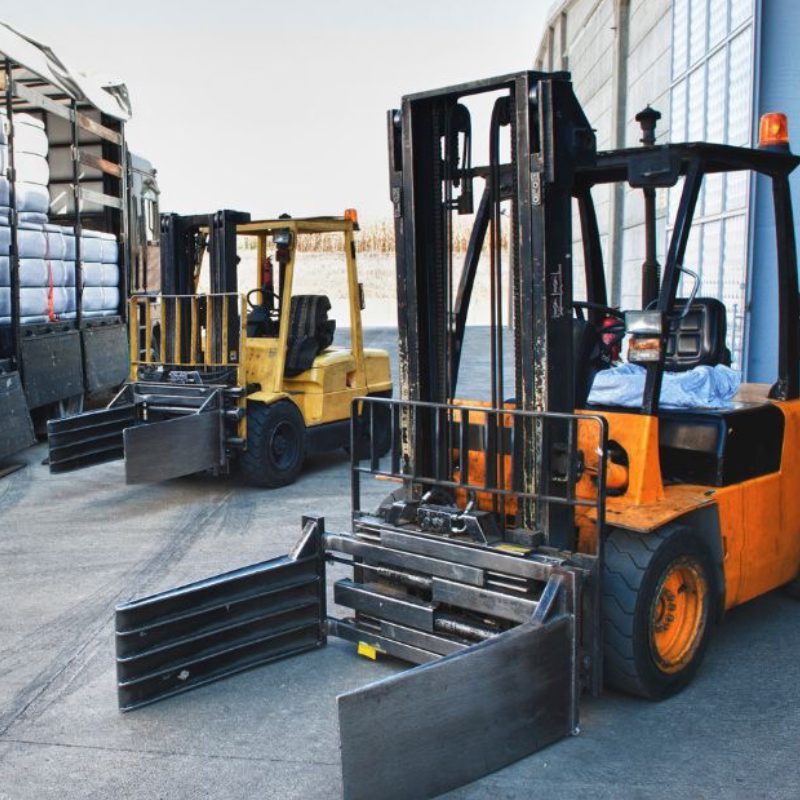 Jaltest Keeps Material Handling Equipment Healthy
Keeping your forklifts and another material handling equipment running smoothly is a top priority for any business. Still, it's essential to ensure that any damage you sustain is minor enough that it doesn't affect your bottom line.
That's why we offer Jaltest diagnostic kits for Toyota and Caterpillar forklifts to help you keep tabs on your forklifts' health while in use or under repair. You can find all you need for off-highway, commercial, and agriculture tools at Triad Diagnostic Solutions. Call our experienced technicians today at (317) 939-3690.