One of the major causes of vehicular accidents is human errors, and Driver Assistance Technologies aim to address these problems. Specifically, road accidents and vehicular accidents paved the way for the creation of Advanced Driver Assistance Systems, also known as ADAS Technology.
As time progress, new legislation and budget allotment are processed to further improve and strengthen ADAS technology and manufacturing standards, which aim to prevent potential hazards and road collisions for today's drivers. This article explores the nature and importance of ADAS technology, its challenges, and how various initiatives impact its development.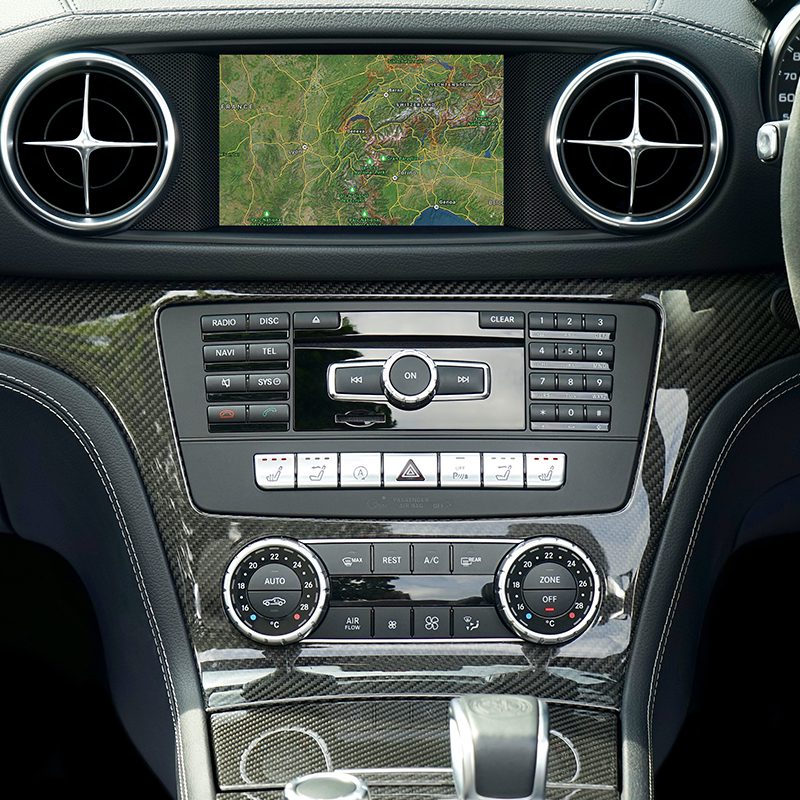 How does ADAS Technology work
Automated Driver Assistance Systems (ADAS) is a suite of safety features that help drivers navigate roads more safely and efficiently, lessening the likelihood of human error. These adaptive systems integrate with a driver's vehicle, including adaptive cruise control, blind spot detection, lane-keeping assist, and automatic emergency braking.
ADAS can recognize lane markings to prevent drivers from drifting out of a lane, recognize potential hazards such as vehicles slowing ahead or objects in their blind spots, alert drivers of a potential collision in front of them, and even apply the anti-lock brakes if necessary. ADAS also helps drivers during perpendicular parking. Some systems can detect and alert the driver if an obstruction is near the vehicle during parking.
With features such as backup camera monitors and speed limit recognition technology incorporated into driver assistance systems, drivers can receive real-time feedback about their driving habits that encourages safe behavior.
The Challenge with ADAS Technology
Although ADAS are made for added convenience and improved safety, shifting to properly repair this technology is also challenging. According to Jack Rozint of Mitchell International, the parent company of National Auto Glass Specifications (NAGS), it is challenging to access and adhere to the proper protocols on every vehicle since installation varies as many manufacturers produce ADAS-equipped vehicles. It definitely increased the complexity of the auto glass replacement business, as well as the reliance on certain ADAS calibration tools.
Why do New Legislation and Budgets Matter to ADAS Technology
Recently, the Biden-Harris Administration allotted $105 billion to the U.S. Department of Transportation, including $49.8 million for National Highway Traffic Safety Administration's Vehicle Safety Research. Meanwhile, Arizona Senate passed an Auto Glass Bill requiring a $2,500 Penalty Per Violation, whereas Illinois implemented a bill forbidding deviations from procedures of Original Equipment manufacturing. Utah also has passed a law that fines any organization that performs glass replacement a $500 for not performing ADAS calibrations at OEM specification levels and Maryland has pending legislation as well. With these implementations, U.S. legislators are signaling their support for technological developments and highway safety services improvements. However, how do these new legislations and budgets affect ADAS technology?
Further Vehicle Safety and ADAS Technology Research
An additional foundation for highway safety is expected with additional support from the federal government. This paves the way for a more intensive study on vehicular improvements, road safety, advanced self-driving features, and automotive vehicles. Notably, the $18.1 million allotted budget for ADAS Technology in the U.S. will definitely boost and enhance the research surrounding concepts and other technological advancements.
Maintain Road Safety
A further study on Advanced Driver Assistance Systems can improve road safety. This is especially helpful when it comes to further advancements in technology. This will not only level up its effectiveness but also will increase security and assurance among users.
Implement Fair Auto Glass Services among Manufacturers
In Arizona, the senate has passed Senate Bill 1410, which requires auto glass repair or replacement facilities that perform glass replacement, recalibration, or repair on a vehicle with Advanced Driver Assistance Systems to properly structure detailed and required services. These facilities are required to constantly inform clients regarding the services, whereas the customers must give an itemized list of the work that needs to be done on the vehicle. It was also stated that these facilities must also provide itemized descriptions of expected work when calibration is necessary and requires a penalty violation of from $500 to $2,500 if not followed. Legislations like this will promote the implementation of fair services to customers that may result in a more effective outcome.
Regulate Aftermarket Crash Parts Use
In 2021, Illinois lawmakers introduced House Bill 3133, which prohibits insurers from asking for modifications to OEM repair methods except for parts or ADAS calibration equipment. With this, the regulation of materials or parts, particularly aftermarket crash parts or the replacement of any nonmechanical sheet metal or plastic parts, is ensured.
Why is ADAS Technology Important
Essential for near-autonomous driving, Driver Assistance Technologies are solutions for a safer driving experience. Through its advanced systems and automotive safety features, ADAS prevents human drivers from experiencing road collisions or lessens the severity of impact. Especially with the current rise in self-driving electric vehicles cars, these Driver Assistance Technologies developed by automotive companies are changing the way we think about the future of automobiles. They're also changing the way automotive repairs and ADAS calibrations are performed in auto body repair shops across the country.
Still, this technology is here to stay, which means getting your shop equipped with the right diagnostic platforms and equipment is essential, especially if you're looking to remain competitive in the industry.
Maintain ADAS Technology with Triad Diagnostic Solutions
Looking for quality upgrades to the diagnostic and repair capabilities of your shop? Check out Triad Diagnostic Solutions' ADAS calibration kits and deliver excellent work to any commercial or automotive vehicle. A team of well-trained ADAS experts plus free in-person training, free delivery to the contiguous U.S., and an ADAS calibration hotline all set Triad apart. Sign up for a free Triad demo now! And don't forget to ask us about our Triad Tech training.
Photo by Erik Mclean
Photo by Mike B
Photo by Felipe Vieira on Unsplash